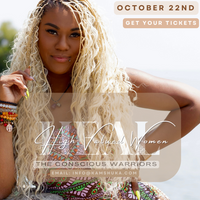 ALWAYS REMEMBER
There is GREATNESS within you, tap into the Source, plug into the outlet and bring your potential to life.
I AM truly grateful and humbled for the recent acknowledgments and nominations of the passed month celebrating my accomplishments and journey. Thank you so much
May we continue to have a fruitful rest of 2023
xo
Kamshuka


The Value of Our Intentions
The Woman who gave themselves permission to heal, to rise, to raise their value are women who are wakening in their femininity & they walk into rooms like God sent them while supernatural tables are built for them.

If you missed the last event, don't sleep on yourself again.
Sign up to the next High Valued Woman Event

Here's what to Expect at the "Heal High Valued Woman Event":
Sip 'N' Brand Network
Special Panel Guests & Discussion
Heal Sisterhood Circle & Networking
Wrap Up & Giveaways


xo Coach Kamshuka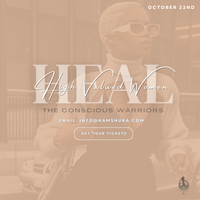 KING & QUEEN AFFIRMATION CARD DECK