EMPOWERED WOMEN EMPOWER WOMEN
EMPOWERED WOMEN EMPOWER WOMEN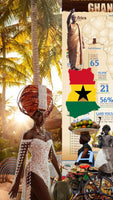 November/December Delight: Exploring the Charms of Ghana
Into the enchanting end of the year, taking our November into December, our adventurous spirit takes us on a captivating journey to the vibrant and culturally rich land of Ghana. With its colorful traditions, warm hospitality, and breathtaking landscapes, Ghana beckons us to discover its hidden treasures and embrace the beauty of West Africa.
Join me on social media (IG) & stay connected as I immerse myself in the rhythms of Ghana and create unforgettable memories that will last a lifetime and next year you can join me in person.
xo Coach Kamshuka
LOVE LOUDER
Join us for 'The LOVE LOUDER Edition" of the next High Valued Women Heal 2024.
♥️ This event aims to create a supportive and inspirational environment for women to embrace their authentic selves, prioritize their well-being, and boost their self-confidence.
Wishing all of you a bright and prosperous journey into 2024!
May the new year bring you endless opportunities for growth, moments of joy, and a wealth of cherished memories. Let's embrace this fresh chapter with open hearts and open minds, ready to conquer new horizons and make the most of every day. 🎉🥂
GET YOUR TICKETS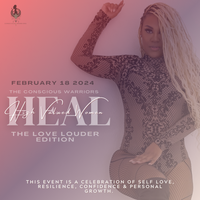 KING & QUEEN AFFIRMATION CARD DECK